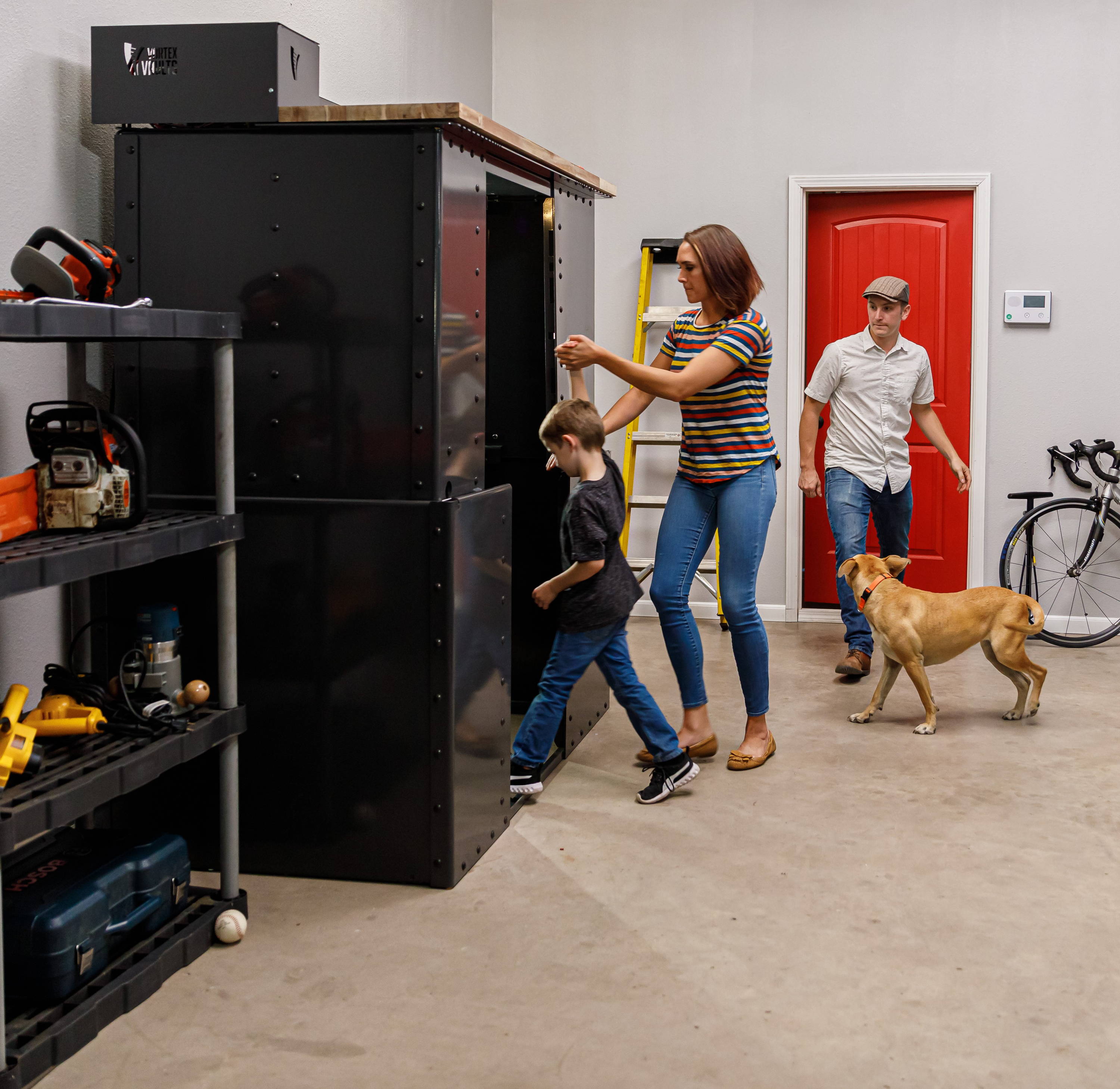 Contact us at (405) 625-2355 or email sales@vortexvaults.com
Vortex Vaults | Life Lift Systems, designed the telescoping Storm Shelter Bed, which landed an investment with Mark Cuban on ABC's SharkTank. Headquartered in Oklahoma, Vortex Vaults offers customers the latest in innovative shelter solutions. Whether a Shelter Bed or Project Station, Vortex Vaults are functional and safe. Upon request, in-home, no-obligation, home assessments are available to help you determine the most appropriate solutions to protect you and your family from Oklahoma's most dangerous storms.

Vortex Vaults partnered Tinker Federal Credit Union to offer low interest financing with $0 down. Purchase a new shelter for under $100/month.