Vortex Vaults Storm Shelter Beds Provide Triple Threat Protection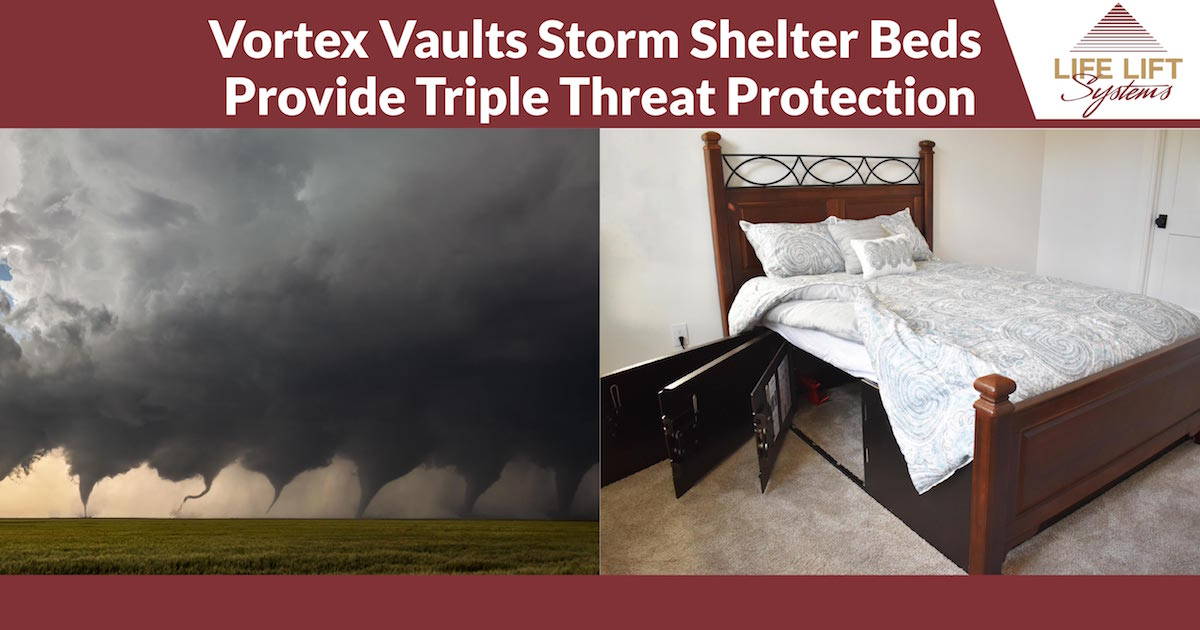 Life Lift System's innovative and life-saving Vortex Vault Shelter Bed was shown on ABC's Shark Tank and is now available across the country. This remarkable shelter is not your ordinary tornado shelter. This FEMA tested and certified safe room can protect you and your family from multiple dangers. It can be accessed quickly upon any threat right inside your own home, yet it does not take up much-needed space. It stands always ready but out of sight right under your own Twin, Full, Queen or King-sized bed. There can be no better assurance than to know your family can be triple-protected within seconds inside your own private home.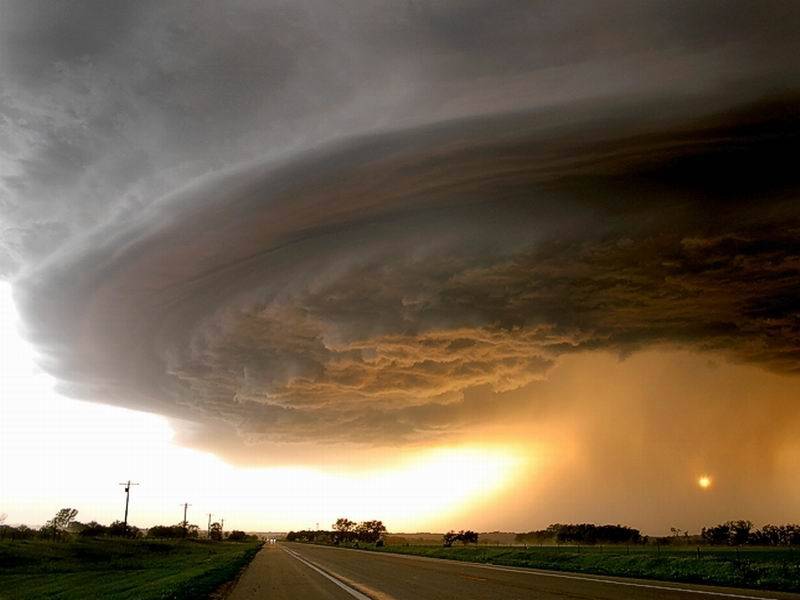 Protection from Storms and Natural Disasters 
The Life Lift System Vault Vortex Shelter Bed endured ruthless testing at the Texas Tech Wind Institute to qualify as a FEMA approved shelter. Testing consisted of a pneumatic cannon firing various types of debris directly at the Vortex Vault Shelter Bed with the force of 250 MPH winds. It passed all testing on its very first time. The Texas Wind Institute certified that Life Lift's Vortex Vault Shelter Bed will withstand EF5 tornados and hurricane -force winds. You can count on the Life Lift Shelter Bed to keep your loved ones safe during the most intense storms—even those equivalent to the strongest tornado ever recorded, as well as devastating straight winds which can do as much damage. This multi-purpose shelter can also keep your family safe during an earthquake as proven by having a car being dropped on it at the rate of 60,000 lbs. crush power.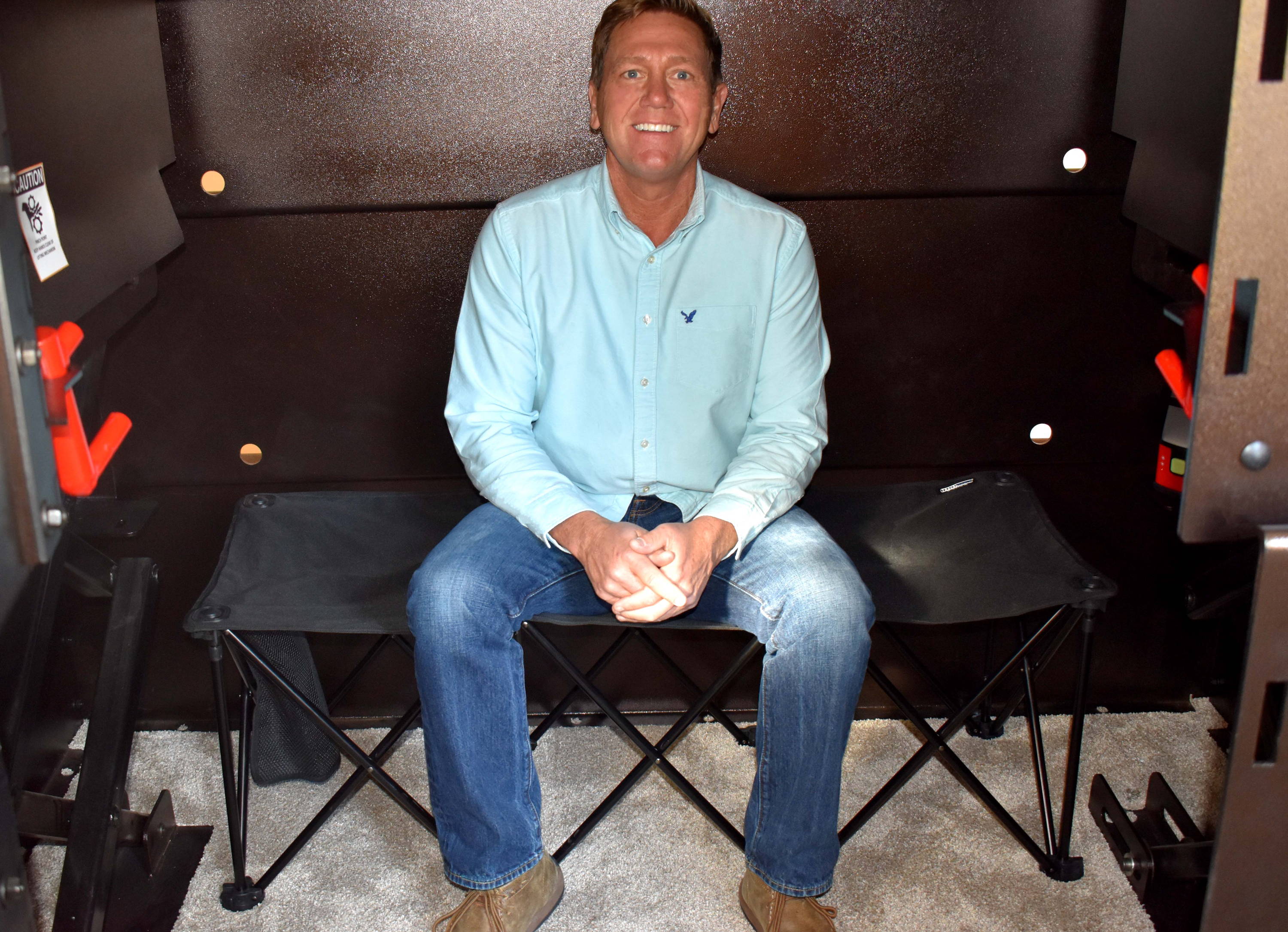 Protection from Home Invasions 
An American home is broken into every seven minutes. The Department of Justice reports that three million homes per year are unlawfully entered. One million of those home invasions occur with people at home. Twenty-seven percent of those will be victims of violent crime. Not only does the Life Lift Under Bed Shelter give safety through storms and disasters, it can offer full protection during home invasions. The fast and easy access allows you and your loved ones to open the door under your bed, enter the Life Lift Shelter and lock the door safely from the inside. This is especially reassuring when children are home. Your family can practice one seasonal drill, and get in the same Under Bed Shelter protection for multiple threats of danger.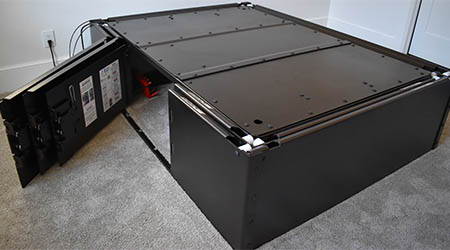 Protection of Valuables 
This same strong shelter can serve as a safe place to store your valuables such as jewelry, guns or anything you need to keep protected through threats and disasters. Ask about the options to add a gun rack to your shelter. 
Contact Life Lift Systems to learn more about having this triple protection installed under your bed in your own home across the country.