Vortex Vaults Storm Shelter Beds Built to FEMA Guidelines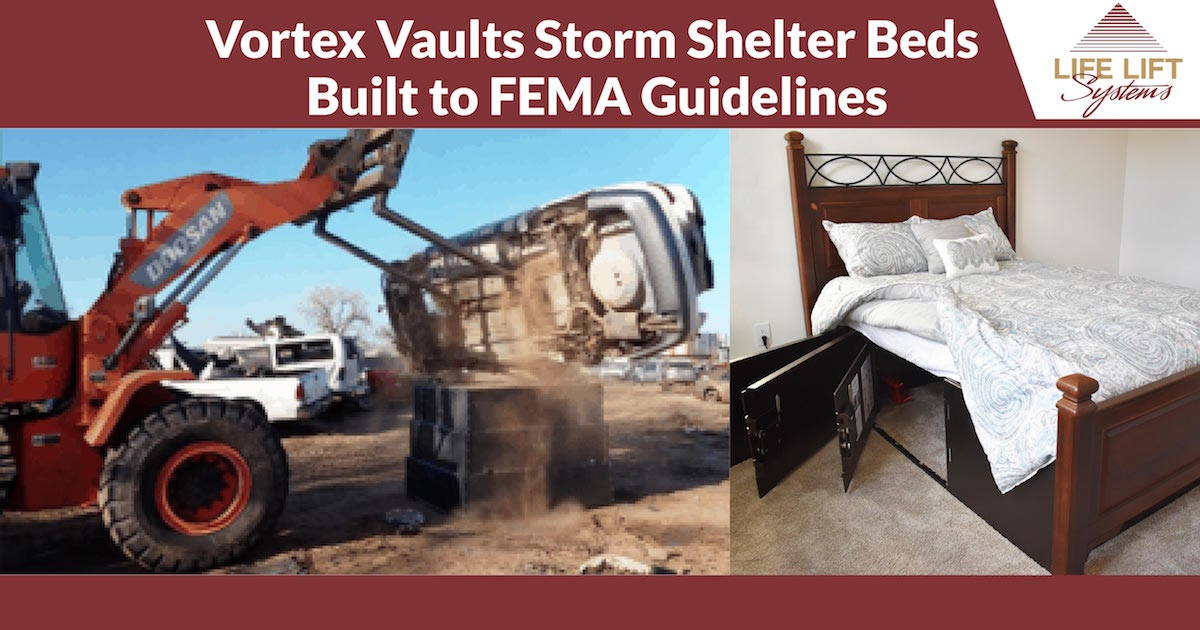 The Texas Wind Institute is the most respected research program to test storm shelters and certify them to qualify as FEMA-tested and approved shelters. The stated mission of the National Wind Institute (NWI) Debris Impact Facility (DIF) is to promote public safety and welfare and help prevent deaths and lower property losses incurred due to extreme weather events and their effects. They do extensive research after storms to carefully report, record and study the damage from various weather disasters. They publish all their findings-especially how various types of storm shelters fare during actual storms. The intense testing that potential storm shelters undergo before receiving their FEMA approved certification comes from these studies.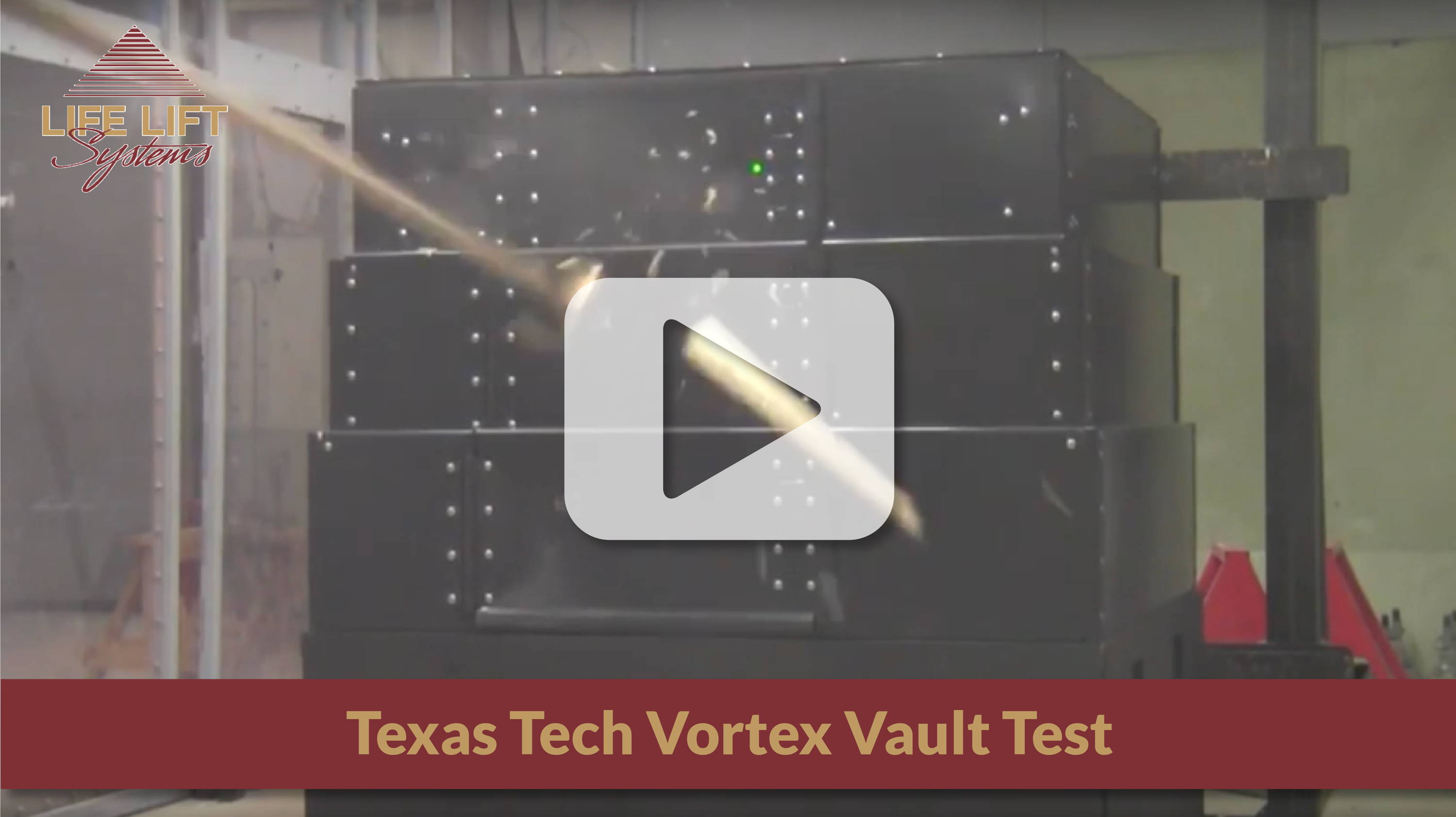 LifeLift Systems' Shelter Bed Amazing Test Results
When Levi Wilson and Tim Todd from Life Lift Systems took their innovative Vortex Vault Under Bed Storm shelter to the Texas Wind Institute in Lubbock, Texas to have it tested to ensure it met FEMA standards. It passed with flying colors on the very first test. The Texas Wind Institute testers reported that a lot of the products they test do not make it on their first test. All testing is in accordance with FEMA 320 and 361 guidelines and ICC-500 standards, ASTM E1886, DOE-STD-1020-2002, and Miami Dade County Florida Building Code (Hurricane testing). This life-saving shelter withstood repeated objects fired from a pneumatic cannon to reenact different materials projected like missiles by EF5 tornadic or hurricane winds up to 250 MPH. No winds have been recorded higher. The Life Lift System also meets all the FEMA requirements for bolting to a cement slab to ensure immovability during the worst of storms.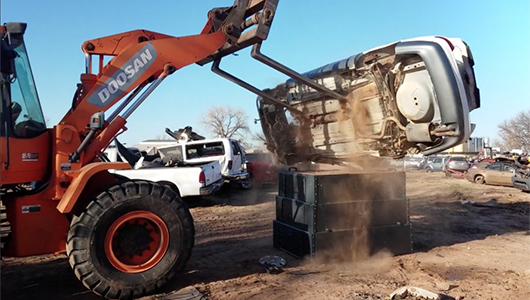 New findings from the Texas Wind Institute have recorded that underground shelters may not always be the best protection. Researchers published May 20, 2013 Moore, OK Tornado Shelter Performance Report showing how various types of shelters fared after this devastating storm. One of the prominent findings was that underground shelters may not always be best, as previously thought. Some of the underground shelters had issues with flooding, door hinges rusting or not locking properly. The FEMA tested and certified above-ground shelters made for easier quicker access without the threat of flooding. Above ground shelters approved by FEMA saves lives of the elderly, disabled, and makes it safer to immediate access from inside your own home as opposed to risking damage from objects being projected outside (one of the leading causes of injury and death in tornados and hurricanes.)
LifeLift Systems is proud to have their Vortex Vault Shelter Bed tested by the Texas Wind Institute and certified by FEMA to withstand EF5 Tornados and objects being projected by 250 MPH winds. Let us help protect your family with our easy-to-access under bed Storm Shelter, as seen on ABC's Shark Tank.