See Life Lift Systems on Shark Tank on ABC airing January 27th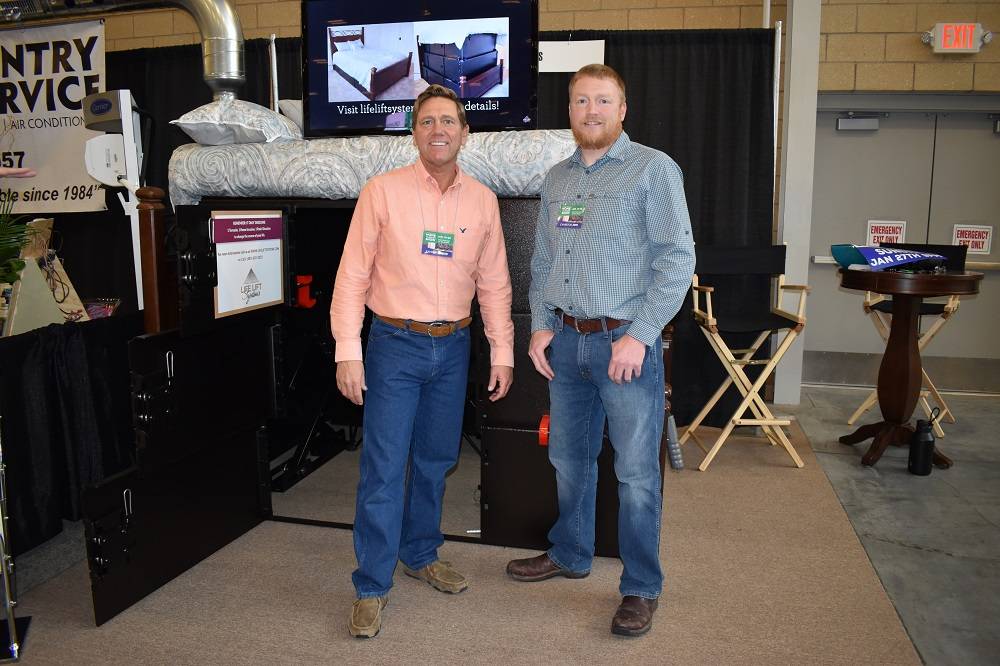 Life Lift Systems, located in Oklahoma City, will pitch the Vortex Vaults Storm Shelter Bed to the Sharks on "Shark Tank" Sunday, January 27 on ABC at 10pm ET / 9pm CT. You will get to witness Tim Todd and Levi Wilson demonstrate their new innovative under-bed tornado shelter which allows you to never leave your house when a tornado or bad storm approaches your home. There's no need to struggle to get elderly, mobility-challenged, pets or any other members of your family downstairs underground. 
This safe room is hidden out of sight under your own comfortable bed until needed. When a tornado or severe storm is on its way, the shelter telescopes up to provide a full size storm shelter which has been built to FEMA guidelines to withstand an EF5 rated tornado and has a 60,000 lb crush value. In a lowered position, it can be quickly accessed by crawling safely under your bed in case of a home invasion. It is even bullet-proof. 
An annual average of 1,000 tornados tear across the United States and over 1.3 million home invasions occur. This safe room is right in your own home, close at hand. What a great way to keep your family safe. It is powered by 110 volt and has a battery backup in case of power loss. It has a USB Charging plug-in so you can stay informed or call for help while inside the safe room. 
This amazing life-saving storm shelter can be installed in about four hours inside your home in any home with a concrete foundation. Because it is above ground, it meets all ADA standards for those in wheelchairs providing the best solution for those with limited mobility. It comfortably fits several adults and a wheelchair depending on models made to fit Twin, Full, Queen or King-sized beds. You keep the style and comfort of your own bed, head board and foot board. You don't see this shelter until you need it. 
Watch us on "Shark Tank" to see some of the history, testing and making of this life-saving product. See the bed in action. Don't miss the episode that will reveal what happens after the demonstration of the incredible Vault Vortex Storm Shelter Bed to the sharks in the "Shark Tank." Go to ABC.com for times and stations in your local area.
Media interested in an interview with Tim Todd and Levi Wilson can contact us at (405) 260-8574