Life Lift Systems Storm Shelter bed highlighted in Oklahoma City on KWTV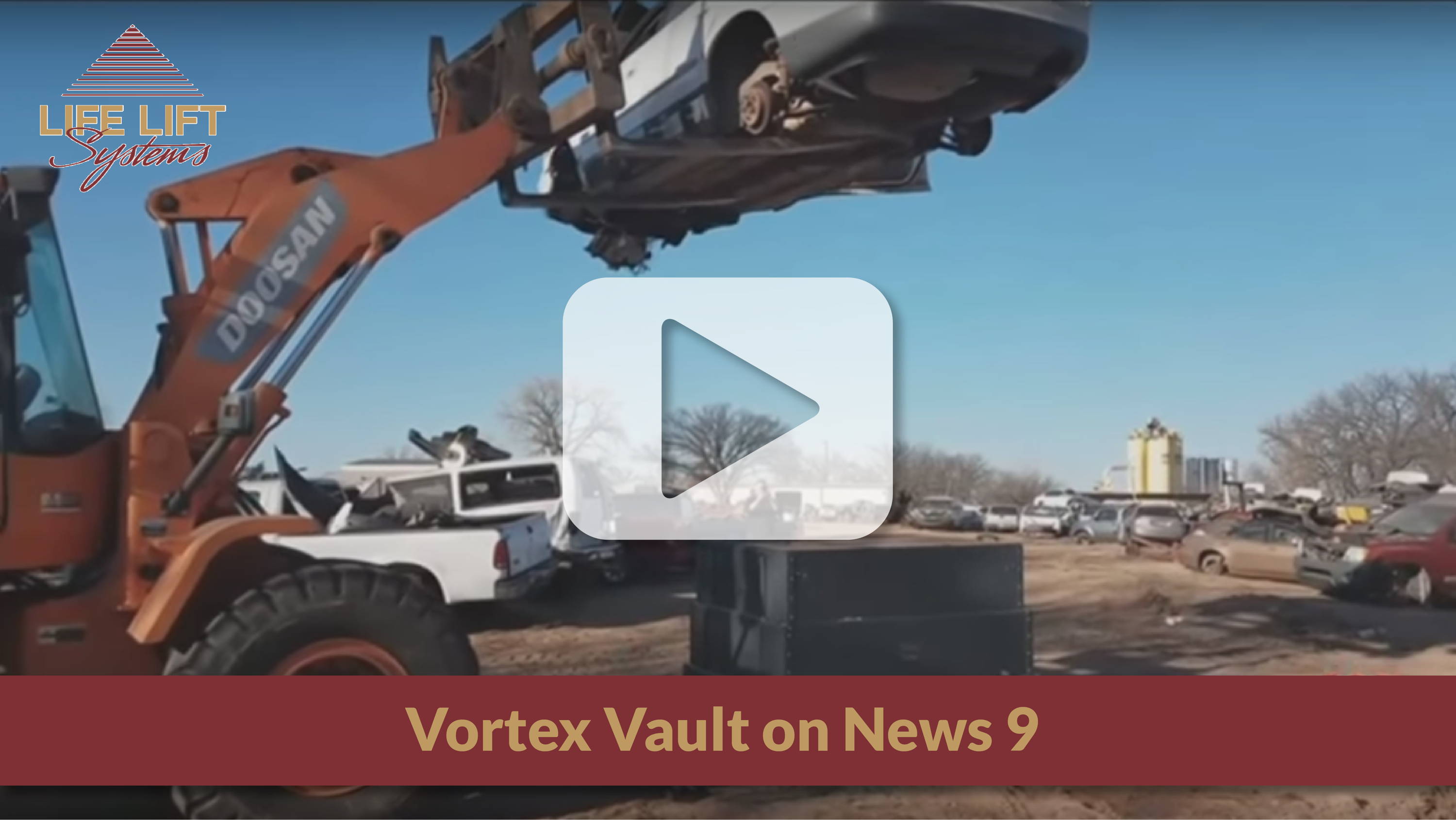 Earlier last year, Life Lift System's new innovative storm shelter bed was launched in Oklahoma City and we were lucky enough to have KWTV News 9 come and do a story on our idea and product launch. 
Here is the transcript from the video above:
Let's talk about severe weather season because it is almost here, and that means it is time to go over your response plan. 
Part of that should include identify your safe spot. And a metro company has a new type of storm shelter that it believes is revolutionary. News 9 Steve Shaw has that new at 10. Steve? 
The popularity and utility of above-ground safe rooms has increased dramatically since the Moore tornado five years ago. What about a bed? We all agree. There's a lot of dead space underneath our beds. That's exactly what Oklahoma State educated engineer Levi Wilson seized upon, when he recently came up with what he and his partner, Tim Todd, called Vortex Vaults. 
Just like any standard above-ground storm shelter, it's bolted down to the concrete foundation. We use 5/8ths concrete anchors to hold it in place. 
The units that can fit single, full, queen, and king sized beds includes a 12-volt battery pack that can raise or lower the bed 60 inches in less than a minute and a half.
Wilson says tests prove Vortex Vaults withstand 250 mile an hour and EF5 tornado winds. 
The bed has been tested down at Texas Tech. We've also dropped cars on it. 
And we're not just talking about beds.We would like to roll out a pool table. A kitchen island. And even a work bench that will be in your garage that will also come up telescopically just like the bed. 
Todd says they just started taking orders on these last week. Installation they say takes less than four hours. 
It's one of those products that I don't think anybody else has ever seen. So it's new, it's refreshing, and it's slick.
On the scene on the story in west Oklahoma City, Steve Shaw.
To see the features of our storm shelter bed, visit our features page.