Be Ready! Storm Shelter Beds Provide Ultimate Protection This Spring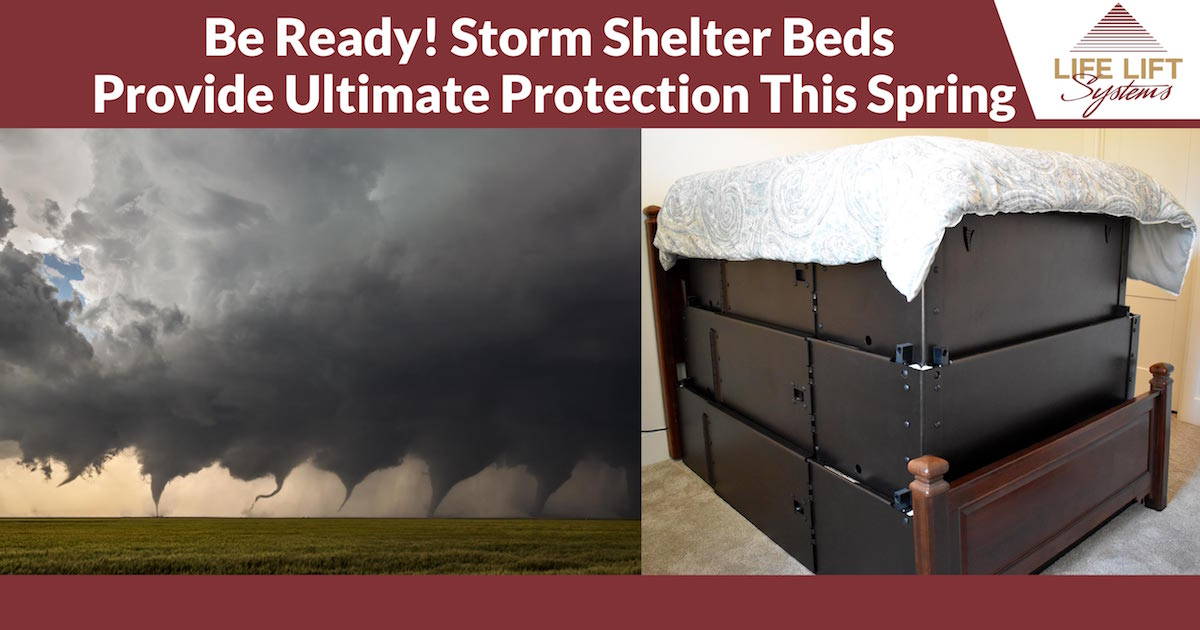 Tornadoes can happen anytime, but the peak season for these damaging storms is springtime. Meteorologists are warning this year's weather patterns are setting the stage for high risk of tornadoes - especially in Tornado Alley. Tornadoes are spawned when cold air meets warm moist air creating violent conditions. This year, we are experiencing lower dips of extremely cold arctic air later in the season. That along with warmer-than-usual warm air in the Gulf of Mexico sending up warm moist conditions which will collide in a violent clash. That's what births super cells which spawn damaging tornados. "There's going to be more of an uptick (in tornado activity) in the Plains this year," said Paul Pastelok, the lead long-range meteorologist for AccuWeather.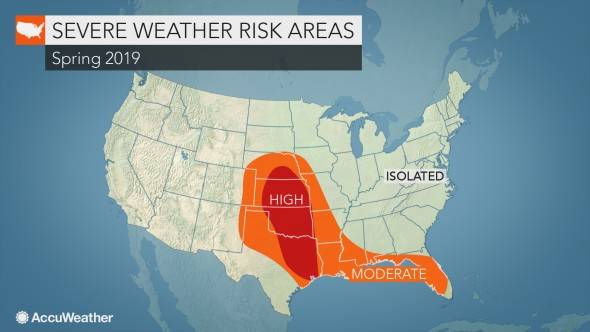 Pay Attention to Weather Conditions
There has a been definite decline in deaths due to tornados in the past decade due to advances in weather technology which can predict possible tornados. Weather services and meteorologists work more closely with government agencies to sound warnings and watches. A "Tornado Watch" is designed to let the public know to keep a close eye on weather reports. A "Tornado Warning" means just that- take immediate shelter because a tornado is nearby. It is critical to you and your families' safety to be prepared for severe Springtime weather. All it takes is one tornado to do deadly damage.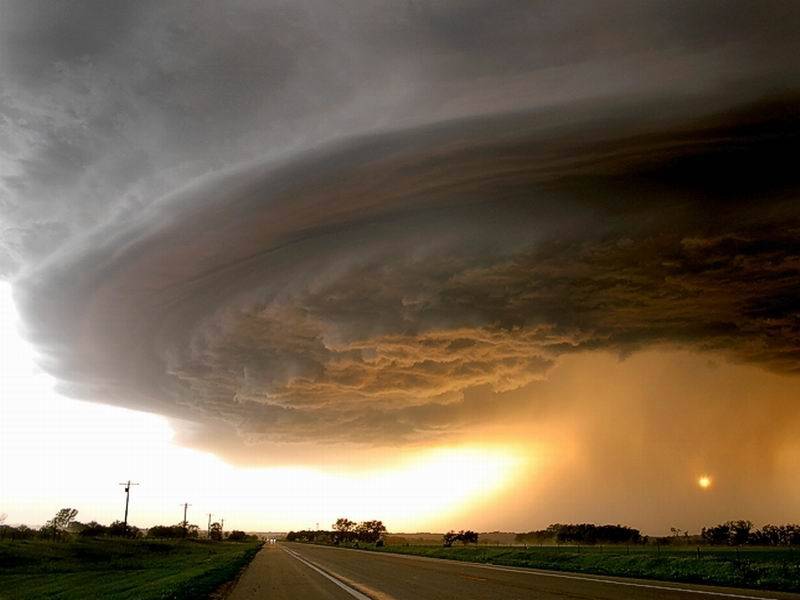 Make sure everyone including children, the elderly and disabled, know what to do. Practice a drill. Minutes count when a tornado is near. Know where you will go for safety- hopefully a FEMA-approved safe room. Most communities have sirens to warn residents when to take shelter. There are also Warning apps. Have your safe room stocked for the spring season (sadly to say, we have already had more than 20 deaths before the usual season began). Stock your safe room with a flashlight and radio with fresh batteries, shoes to protect feet from damage afterward, a freshly stocked first aid kit, and a list of emergency phone numbers.

Life Lift Storm Shelter Beds 
The Ultimate Protection
Our Shelter Beds, as seen on ABC's Shark Tank, are installed inside your home-hidden under your bed until needed. The Full 3 Stage Protection deploys to a height of 57 inches in under 60 seconds to allow even those in a wheelchair full access. You can keep it in the ready position when severe weather is predicted. It can also be accessed in the down position. Tested and certified by the Texas Wind Institute to withstand EF5 tornados with objects being projected by 250 MPH winds, this innovative shelter provides ultimate protection standing up to 60,000 pound crush value as well. Never take a chance leaving home and getting caught in the storm. It has ventilation, a Battery back up power source, a USB port to stay connected. Even if you are not home, your loved ones will be prepared and protected with a Life Lift Shelter Bed.