3 Vortex Vaults Options and Their Advantages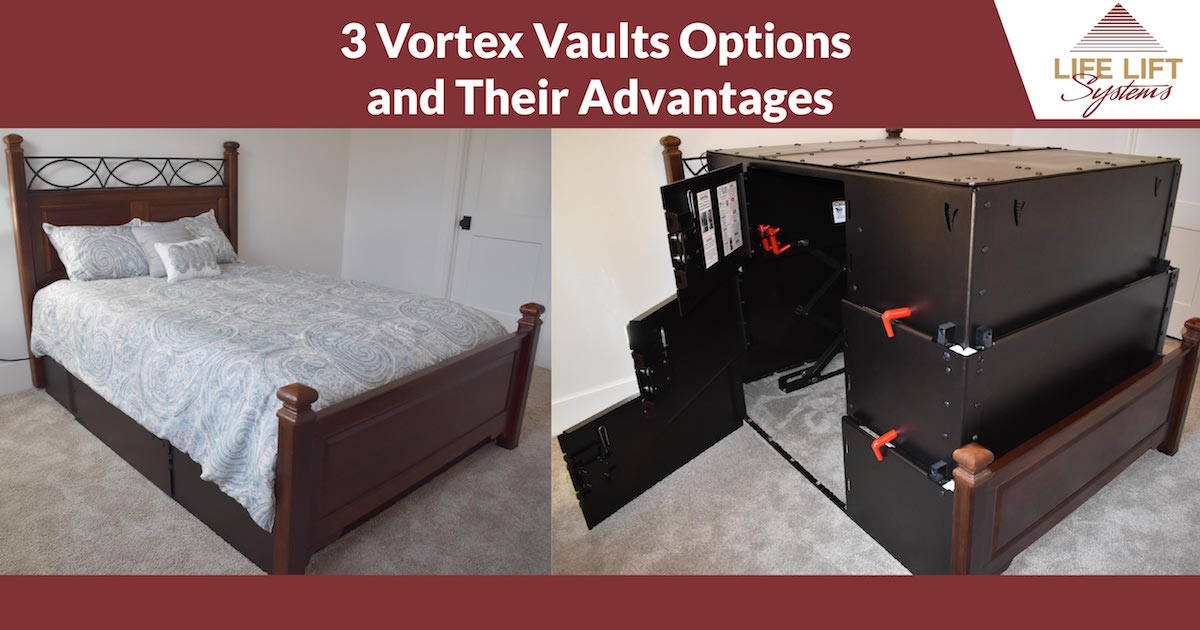 You may have seen or heard about the amazing new Vortex Vault Storm Shelter Bed, as seen on ABC's Shark Tank. It is the most versatile safe room protection available. Not only is it FEMA tested and certified to withstand EF5 Tornados, it can guard you and your family during hurricanes, earthquakes, any bad storms and home invasions. One of the best benefits is it is always accessible right inside your own home hidden under your bed until needed. You can enjoy your home without taking up much-needed space and have the assurance of safety without leaving your home. Let's take a look at the advantages of each model.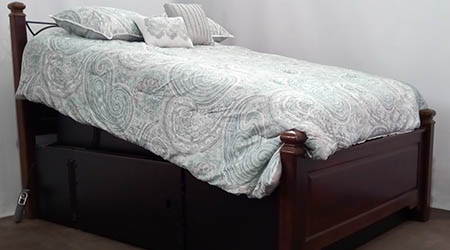 The Slope Protection model rises to a height of 38 inches at the head of the bed with a 19-inch height at the foot of the bed. This option offers more space to sit down at one end, while the shorter end will protect in the prone position. The Slope Protection has one heavy duty Scissor Lift mechanism, the Shelter Bed lifts on one end. It is our med-price range shelter. Not only does this remarkable safe room offer protection from EF5 tornados, hurricanes, earthquakes and home invasions, it can be used to raise your bed to watch TV, or ease breathing or reflux issues.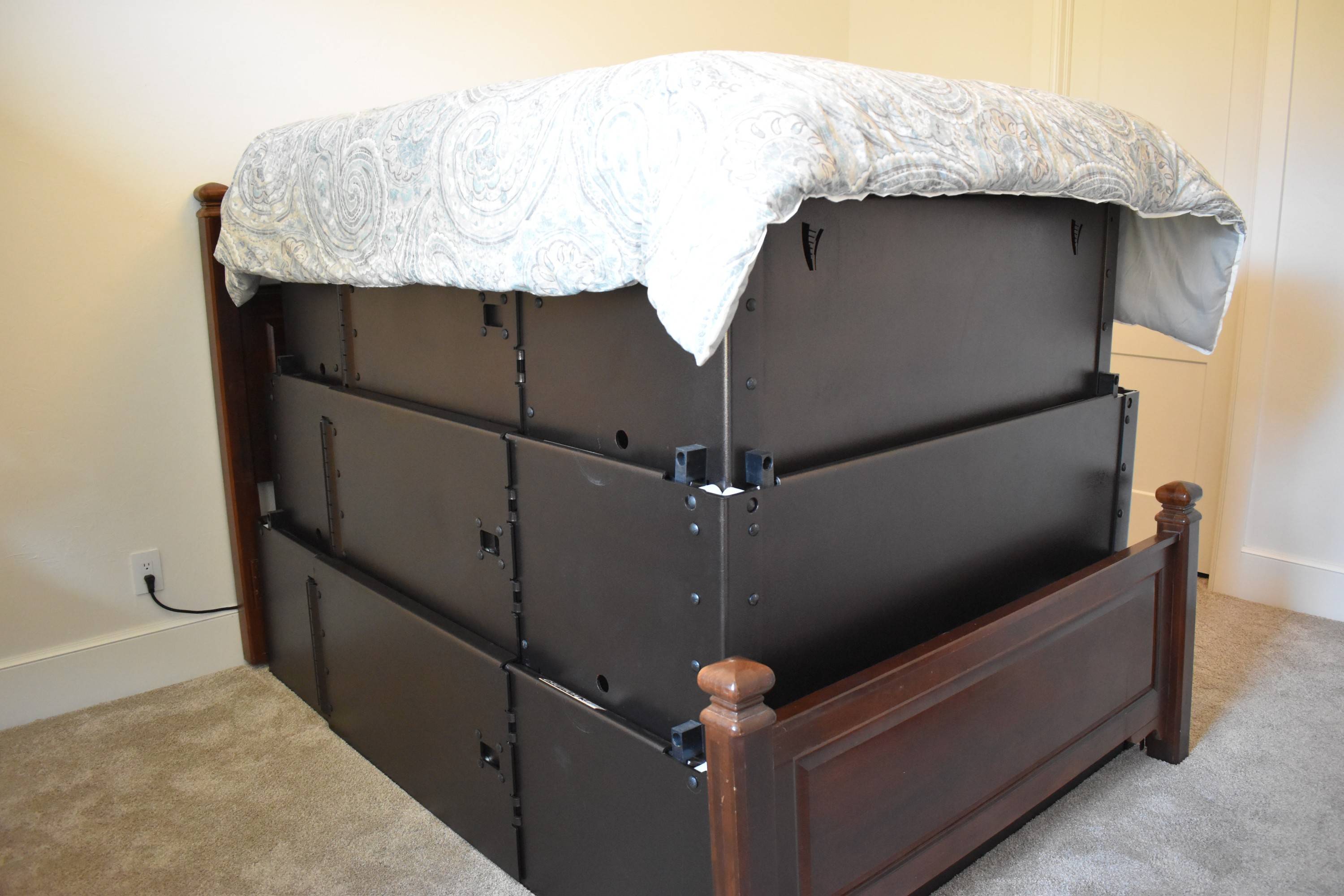 This Ultimate Vortex Vault model also stays hidden away under your bed until needed to protect against EF5 Tornados, Hurricanes, Storms and Home Invasions. It may be accessed in the 19-inch down position or it raises up to a height of 57 inches in 60 seconds. This model is the best choice for those who are in a wheelchair, the elderly, claustrophobic, or anyone who cannot get down on their knees. It is comfortable enough to easily fit someone in a wheelchair along with the rest of the family on benches.


All three available models are available in Twin, Full, Queen or King size. Obviously, the larger the bed size, the more people the Vortex Vault Storm Shelter Bed can protect. They each have ventilation, USB Ports so you can stay connected, and a battery in case of an outage. Keep your loved ones safe from danger from tornados, earthquakes, and home invasions with one hidden shelter right in your own home.